2022 Annual iWALK
Great News. 2022 iWalk is an in-person event! Join us at Saint Mary Parish at 1 pm on June 26th for a 5k walk to raise funds for helping your neighbors. You may also use this link to make donations or mail a check to our address shown in the image below.
https://www.facebook.com/donate/5517393718280050/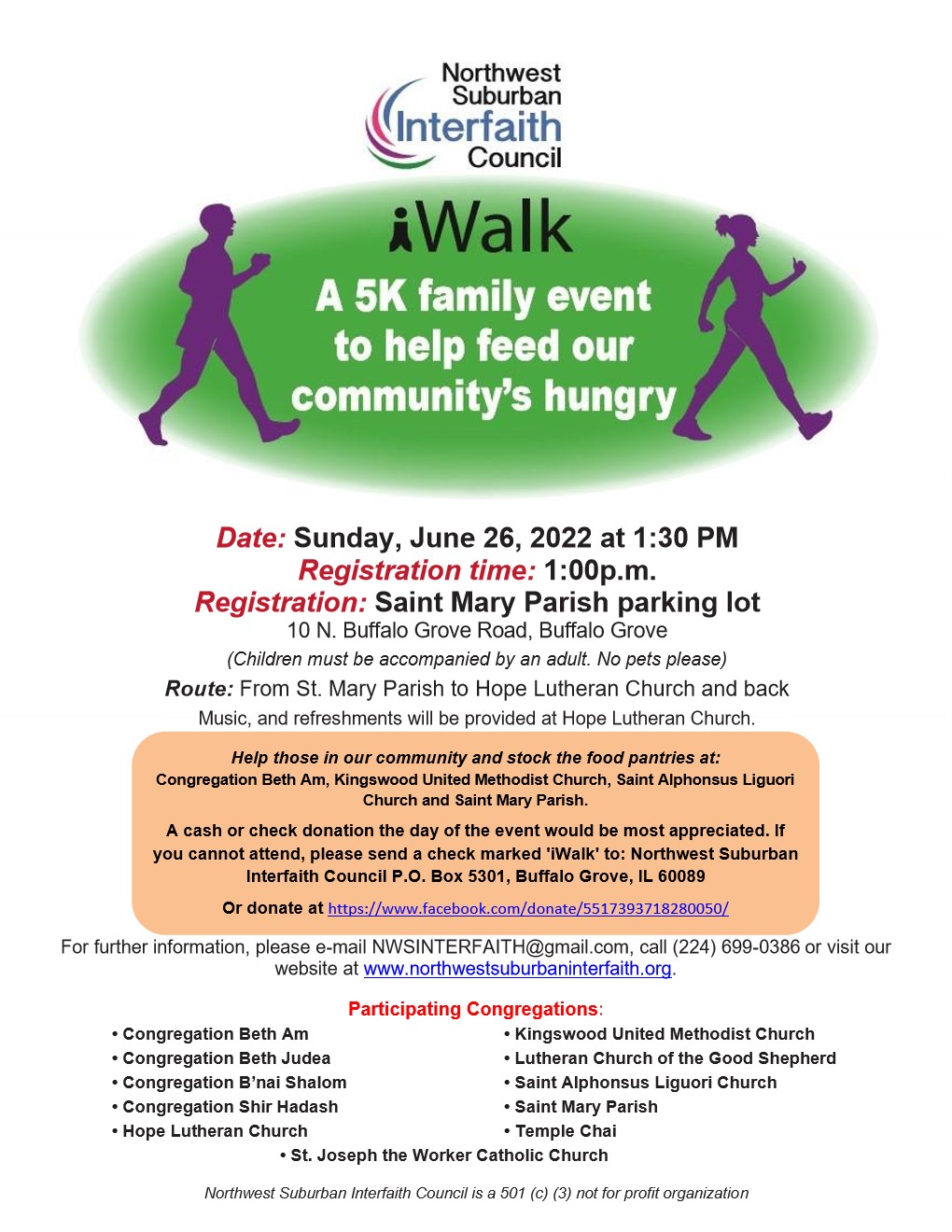 2021 Annual iWALK
Please donate to i-Walk 2021 via Facebook by clicking
here
or send a check to NW Suburban Interfaith Council, P O Box 5301, Buffalo Grove IL 60089.
iWalk supporters, take a picture with family or coworkers with this sign and send it to nwsinterfaith@gmail.com. We will publish the collection of pictures as a slide show on our website. Thank you.